Hospital Board Votes To Hire NewLight
KSCB News - April 19, 2012 8:22 am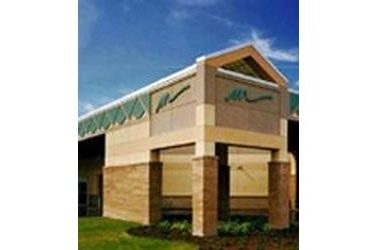 A new era began at Memorial Hospital of Texas County Wednesday evening as the hospital's Board of Control voted to hire NewLight Healthcare to take over management of the hospital.
The vote went 3-2 — there are presently only five board members — with Wayne Johnson, Dr. Kelly McMurry and John Nye voting in favor. John Board and Mary Beth Ebersole voted no.
The vote is final and will not go before the County Commission as previously reported.
"I for one will vote 'No,'" Board said. "I think Charles (Johnston, interim CEO) can handle everything that's set out (in the contract). It might take a little longer time, but his experience, his management skill, his overall handling of the situation I think would stand us in good stead.
"I think he's done a good job and it's hard for me to see clearly, in my own opinion, how this document and NewLight coming in and all the things that they supposedly offer, that when the smoke clears, I think Charles can lead us to the same position as NewLight. I feel like it's a 'Jam-Down' thing and I'm not in favor of it."
Prior to the vote, Johnston outlined some changes to the contract, as recommended by the board at its April 10 special meeting. Items included making sure NewLight would disclose to the hospital any recommended sub-contractor with which NewLight has a financial relationship, as well as whether NewLight would be covered under the hospital's insurance programs, which it would not.
There was a question regarding travel expenses by NewLight personnel and the interim CEO. NewLight President and CEO Todd Biederman said that the only travel expenses would be for NewLight personnel who would travel to Guymon for board meetings. He said that could be done for the monthly meetings, or they could come up quarterly, or even by conference call.
"If the board would like to move in that direction, we could do that," Biederman said. "If the board would want more on-site presence, then we could just increase that."
He said if an interim CEO would come in, they would typically travel home, which would be picked up by the hospital. But with NewLight working with multiple hospitals in the Panhandle, those expenses could be shared if the same interim CEO works at not only Guymon, but at other NewLight hospitals.
Dr. Hianto Te was concerned about the hospital picking up that cost.
"I think the hospital should only carry the cost just for the first time," Te said. "For the same interim CEO to go back for whatever reason, and come back and the hospital pay for the tab, I'm not sure if that's fair to our hospital."
John Nye said the key would be to make sure the interim isn't "An ongoing deal."
The board also voted 3-2 to allow NewLight to appoint an interim CEO.
Following an executive session, the board voted 5-0 to pay Johnston through June.
"We request that he works with NewLight and that you guys (NewLight) take full use of this man and keep the lines of communication open," said Wayne Johnson.