Hooker OK Resident Injured In Amarillo Accident
KSCB News - December 16, 2013 10:20 am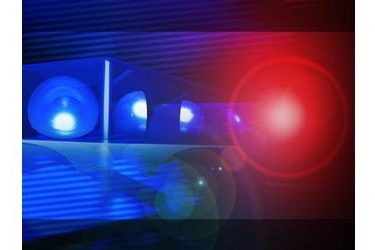 According to the Texas Department of Public Safety, the semi-truck driver is Oscar Romero, 42, of California. He was booked into the Potter County Jail on charges of evading arrest, a second-degree felony and aggravated assault causing bodily injury, also a second-degree felony. Troopers said he exited I-40 and entered a truck stop parking lot where he intentionally rammed signs, light poles and parked vehicles before he stopped. A female bystander Rhonda Daugherty of Hooker OK. was injured.
*****
According to the Texas Department of Public Safety, a tractor trailer led law enforcement on a high speed chase on Interstate 40 on Saturday morning.
DPS said the chase began in Oldham County when troopers received reports of a semi driving erratically on Interstate 40. According to scanner traffic, the semi with California license plates was hitting speeds of 100 mile per hour and causing other drivers to leave the roadway in an effort to avoid the speeding semi.
Amarillo Police Department officers assisted DPS by attempting to stop the semi by spiking the tires and travelling ahead of the speeding tractor trailer to warn other drivers to get out of the way. The chase finally came to an end after the semi lost two tires and came to a stop at a gas station on Interstate 40 East in Amarillo.