Hooker Expects Bigger Car Show
KSCB News - September 10, 2010 12:00 am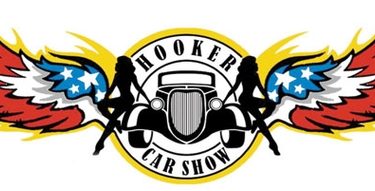 Hooker's Car Show has come a long way. The first year the car show had 30 cars followed by 134 in 2008 and 184 last year. This year organizers are expecting even more cars and there are more activities to draw people to Hooker Saturday. Fans can expect to see custom, street rods, race cars, hot rods, and all other vintage collectable cars. There will be cash and prizes given away all day. There will also be a food court with a large variety of food. Organizer Linda Martin says this brings a bevy of activity to downtown Hooker. "I think the best part is all the people who come over," Martin said. "I've had a lot of people come into the shop (Linda's Flowers). People say they come to Hooker to see the cars and they end up spending all day. There's something to do. So this year we've added even more things to do."
There will be a poker walk downtown, raffle tickets for a car show quilt and Towner 500 [email protected] caliber rifle valued at 1,500 dollars, a trivia contest, Lion's Club car ride, Hooker cheerleaders dunk booth, and a BBQ outdoor cooking contest and benefit meal with RBC Band after the car show awards at 4:30 or 5 p.m.
Organizer Steve Walton says the people who visit this event are in for a treat. "Our downtown is really doing good," Walton said. "The people seem to be coming out and supporting us. We have lots of volunteers who do awesome work. Without them, none of this would be possible."
You can find out more at http://www.cudge.com/hookercarshow/.