Home Explosion Kills Johnson City Woman
Joe Denoyer - August 9, 2021 9:30 pm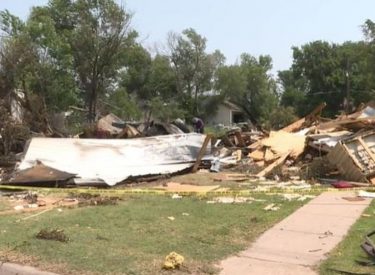 STANTON COUNTY, Kan. (KWCH) – People in the tight-knit community of Johnson City, Kan. say they are devastated by a home explosion that killed Rhonda Morris and injured her husband, Jerry.
They say Rhonda was friends with everyone in town and was known as the community's mother.
Rhonda died on the scene. Her husband, Jerry, survived and was transported to a Wichita hospital for treatment. He is currently listed in stable condition.
The Kansas Fire Marshal's Office is investigating the cause of the explosion