Highway Improvements Coming to Southwest Kansas
Joe Denoyer - December 22, 2021 11:29 am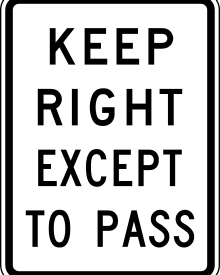 Governor Laura Kelly joined Transportation Secretary Julie Lorenz to announce the addition of 25 highway modernization and expansion projects totaling $750 million to the development pipeline as part of the Kelly Administration's bipartisan, 10-year Eisenhower Legacy Transportation Program (IKE).
The pipeline announcement clears the way for preliminary engineering work to begin on these projects, which are located in every region of the state.
"These projects are in every region of the state – and they improve safety, expand economic development opportunities, and strengthen our communities," Governor Kelly said.
The governor's release of the list of projects advancing within the IKE pipeline was made in tandem with two other Kansas transportation milestones: impact on Kansas transportation with passage of the federal Bipartisan Infrastructure Legislation (BIL) and the beginning of the construction process for all remaining T-WORKS highway projects.
Secretary Lorenz said BIL will direct to Kansas an additional approximately $145 million annually for the next five years for highways and bridges. She said input from Kansans will help determine what investments will be most meaningful to rural and urban communities across the state.
In Southwest Kansas the projects include:
Highway 54 Seward County: US 83 to Tucker Road reconstruct to 4 lane with intersection improvements. This project completes the only US 54 segment that has not been upgraded up to the delayed T-Works project. This will complete the 4 lane Highway from the state line to the Cimarron River, addressing route continuity. The project also improves the US 54/US 83 intersection in Liberal.
US 83 Haskell County: Seward County line to US 160/K 144 adding passing lanes. This is the last segment of the 72 miles of US 83 between Liberal and Garden City to need passing lanes designed. This project, along with upcoming preservation projects that will also add passing lanes, will complete this corridor.