Highway 54 Reopens After Late Afternoon Crash:UPDATE
KSCB News - February 7, 2013 9:58 pm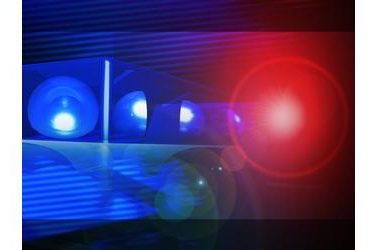 UPDATE: 10:45pm
A three vehicle crash has sent two Liberal men to the hospital. At approximately 3:55pm Thursday afternoon, a 2001 Chevy Tahoe being driven by Omar Aleman. 19, of Liberal and a 2000 Pontiac Grand Am, being driven by Fransisco Imul-Batz, 36, also of Liberal, were traveling East on Highway 54 at the 8th Street intersection, when they stopped to make a left hand turn onto 8th Street. As they were waiting there, a 2007 Freightliner Semi being driven by Terry Adams, 52, of Necedah Wisconsin, approached the Aleman vehicle, striking it in the rear, which in turn struck the Imul-Batz Grand Am. The Freightliner came to rest east of intersection on westbound shoulder.Aleman's Tahoe came to rest in northwest ditch and The Imul-Batz Pontiac came to rest on eastbound shoulder of US 54. Both Aleman and Imul-Batz were taken to Southwest Medical Center to be treated for their injuries. Adams was not injured. Seatbelts were in use in all three vehicles. Highway 54 was closed down for 3 1/2 hours because of the accident.
UPDATE 7:45pm
Highway 54 in Seward County has reopened after being closed due to a traffic accident Thursday afternoon.
Both lanes of Highway 54, about a mile east of Liberal, were reopened around 7:30 p.m.
The Kansas Highway Patrol has not released details surrounding the accident. It is not yet known if there were any injuries.
According to the Kansas Highway Patrol, U.S. 54 was closed in both directions about a mile east of Liberal in Seward County. The accident happened around 4 p.m this afternoon.
Traffic was being redirected at the U.S. 54/U.S. 83 junction.
Continue to check back for updates.