Highway 54 Open After Train Collision
KSCB News - June 25, 2012 1:13 pm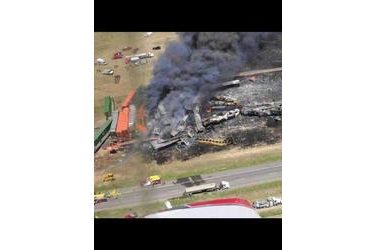 GOODWELL, Okla. (AP) – Authorities have reopened part of U.S.
Highway 54 in the Oklahoma Panhandle that was closed after two
trains collided near Goodwell.
Oklahoma Highway Patrol trooper Betsy Randolph says traffic is
being routed into the eastbound lane of U.S. 54, which had been
closed in both directions between Guymon and Texhoma.
Randolph says the westbound lane will remain closed until
further notice.
She says drivers are encouraged to pay attention to the traffic
and not the train collision to avoid any possible accidents.
Three crewmembers are missing after the two Union Pacific
freight trains collided. A conductor of one of the trains survived.