Brownouts Cause Area Road Closures
Brock Kappelmann - February 14, 2023 1:15 pm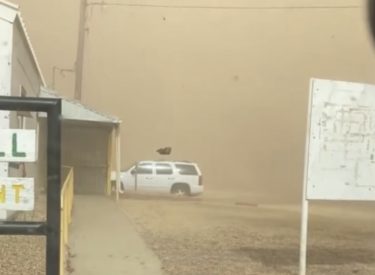 Westbound Highway 54 going into Oklahoma was shut down Tuesday afternoon due to "brownout" and multiple accidents in Texas County.
Update* // Roadway blocked – Texas county
The inside lane of westbound US-54 has been reopened to traffic. The outside lane remains closed.
UPDATE: The roadway has been reopened in Beaver County !!!
Earlier, at approximately 1pm,  the Bryan's Corner junction (US-412 / US-83) in southwestern Beaver county was in blackout conditions due to high wind and blowing dirt.
The highway had been shut down at that time.