Highway 54 Claims 2 More Lives
KSCB News - September 29, 2010 12:00 am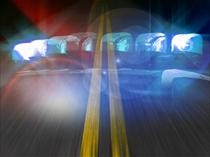 A head-on collision of two semis in Southwest Kansas killed two men from Las Vegas.
The accident happened Wednesday morning on US Highway 54 in Ford County, near the town of Bloom.
Troopers said a semi driven by Jose Alanis, 45, went left of center. The other semi went left of center trying to avoid a collision. There was an explosion when the trucks collided.
Alanis and a passenger Jose L. Alanis, 18, died in the crash. The other driver, Paramjit Singh, 32, of Bakersfield, CA, was taken to Minneola District Hospital for treatment.
The highway was closed for several hours as troopers investigated the accident.