High winds keep Seward County Firefighters Busy on Saturday
Joe Denoyer - March 28, 2020 10:23 pm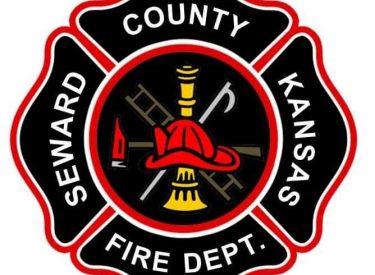 Seward County Fire Department was dispatched to a vegetation fire on Hwy 54 MP16, units arrived on scene to find two separate fires burning in the south ditch. Units were able to to contain both fires to less than half an acre.
Upon returning units to quarters, the department was dispatched to Road 13 and Road V for a electrical hazard on a power pole. Units secured the scene until the utility company arrived and made the unit safe.
At 3:57pm Firefighters were dispatched to a reported vegetation fires on Hwy 54 at MP15 and MP18. MP15 burned approximately 4 acres before being brought under control. MP18 fire was less than half an acre and was contained upon arrival.
The department reports no injuries and was assisted throughout the incidents by KHP, SWCO Sheriff's Office, and local utility companies. The department responded throughout the day with 2 chief officers, 1 prevention officer, 12 firefighters, 6 Engines, and 2 Water Tenders.