High Winds, Blowing Dirt Cause of an Injury Accident
Joe Denoyer - February 14, 2023 8:04 pm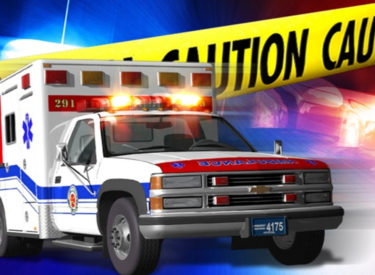 An injury collision occurred on February 14th at approximately 11:30 am on US Highway 54 and N0760 Rd, 1 mile west of Goodwell, OK.
A 1992 Peterbilt driven by Ronald Gene DeGarmo, 73 of Rolla, KS was headed southwest on US-54 driving into heavy wind causing blowing sand, soil, and dirt conditions.
A 2022 Freightliner driven by Abdul Hamid Tanha, 31 of Chicago, IL and a 2020 Freightliner, driven by Jerome Lee Swann, 48 of Springfield, MO were stopped in roadway due to previous collision. DeGarmo was travelling at a speed too fast for conditions and was not able to avoid the collision. DeGarmo was pinned in the vehicle for approximately 30 minutes.
He was transported from the scene by Texas County EMS to Memorial Hospital of Texas County in Guymon, OK. He was admitted in stable condition with head, trunk internal, trunk external and leg injuries.
The other two drivers were not injured.