HIGH WIND WARNING REMAINS IN EFFECT UNTIL MIDNIGHT TONIGHT
KSCB News - December 19, 2012 4:30 pm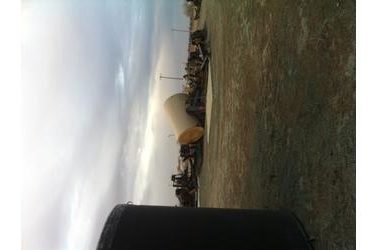 HIGH WIND WARNING REMAINS IN EFFECT UNTIL MIDNIGHT CST
TONIGHT…
* EVENT…SUSTAINED WINDS OF 30 TO 40 MPH ARE LIKELY WITH GUSTS
TO 65 MPH POSSIBLE ACROSS ALL OF SOUTHWEST KANSAS AND OKLAHOMA AND TEXAS
PANHANDLES.
* TIMING…STRONG SOUTHWESTERLY WINDS WILL INCREASE DURING THE
AFTERNOON. HOWEVER…EVEN STRONGER NORTHERLY WINDS WILL ARRIVE
BEHIND A COLD FRONT WHICH WILL PUSH THROUGH THE AREA
THIS AFTERNOON AND TONIGHT.
* IMPACTS…THESE STRONG WINDS WILL MAKE TRAVEL EXTREMELY
DIFFICULT…ESPECIALLY IN HIGH PROFILE VEHICLES…INCLUDING
TRUCKS. LOOSE OUTDOOR OBJECTS SUCH AS TRASH CANS AND
TRAMPOLINES CAN BE MOVED OR TOSSED. BLOWING DUST IS EXPECTED…
REDUCING VISIBILITIES TO 1 MILE OR LESS AT TIMES. IN
ADDITION… THERE IS A SMALL CHANCE OF SNOW OVER MAINLY SOUTHWEST KANSAS, AND THE OKLAHOMA AND FAR NORTHERN TEXAS PANHANDLES. THOUGH SNOW TOTALS
WILL BE BELOW ONE HALF INCH…IF ANY SNOW FALLS…WINDS WILL
CONTRIBUTE TO AREAS OF BLOWING SNOW.