High Wind Warning in Effect Thursday
KSCB News - February 19, 2014 6:09 am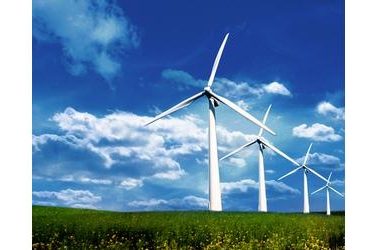 URGENT – WEATHER MESSAGE
NATIONAL WEATHER SERVICE DODGE CITY KS
304 AM CST THU FEB 20 2014
…HIGH WINDS WITH SNOW AND BLOWING SNOW THIS MORNING…
.HIGH WINDS ARE DEVELOPING THIS MORNING AS A COLD FRONT PLUNGES
INTO WESTERN KANSAS. WINDS WILL WEAKEN SLIGHTLY IN THE AFTERNOON
WHILE REMAINING WINDY. SNOW IS ALSO EXPECTED…ESPECIALLY ALONG
AND NORTH OF HIGHWAY 96. BLOWING SNOW COULD BE A PROBLEM WITH
REDUCED VISIBILITIES ACROSS PORTIONS OF WEST-CENTRAL AND CENTRAL
KANSAS.
KSZ061>066-074>081-084>090-201715-
/O.CON.KDDC.HW.W.0003.000000T0000Z-140220T1500Z/
/O.CON.KDDC.WI.Y.0007.140220T1500Z-140221T0000Z/
HAMILTON-KEARNY-FINNEY-HODGEMAN-PAWNEE-STAFFORD-STANTON-GRANT-
HASKELL-GRAY-FORD-EDWARDS-KIOWA-PRATT-MORTON-STEVENS-SEWARD-MEADE-
CLARK-COMANCHE-BARBER-
INCLUDING THE CITIES OF…SYRACUSE…LAKIN…DEERFIELD…
GARDEN CITY…KALVESTA…JETMORE…HANSTON…LARNED…BURDETT…
ST. JOHN…STAFFORD…HUDSON…JOHNSON CITY…ULYSSES…
SUBLETTE…SATANTA…CIMARRON…MONTEZUMA…DODGE CITY…
BUCKLIN…KINSLEY…LEWIS…GREENSBURG…HAVILAND…PRATT…
ELKHART…RICHFIELD…HUGOTON…MOSCOW…LIBERAL…KISMET…
MEADE…FOWLER…ASHLAND…MINNEOLA…COLDWATER…PROTECTION…
MEDICINE LODGE…KIOWA…SUN CITY
304 AM CST THU FEB 20 2014 /204 AM MST THU FEB 20 2014/
…HIGH WIND WARNING REMAINS IN EFFECT UNTIL 9 AM CST /8 AM MST/
THIS MORNING…
…WIND ADVISORY REMAINS IN EFFECT FROM 9 AM CST /8 AM MST/ THIS
MORNING TO 6 PM CST /5 PM MST/ THIS EVENING…
* TIMING…STRONGEST WINDS BETWEEN 3 AM AND 8 AM. WINDY CONDITIONS
CONTINUING THROUGH THE AFTERNOON.
* WINDS…NORTH NORTHWEST AT 35 TO 45 MPH WITH GUSTS IN EXCESS OF 60
MPH…DECREASING TO 25 TO 35 MPH GUSTS TO 50 MPH DURING THE
AFTERNOON.
* MAIN IMPACT…HAZARDOUS TRAVEL ESPECIALLY ALONG EAST-WEST
ROADS… AND NEAR GRAIN ELEVATORS AND WIND BREAKS. LIGHT
STRUCTURAL DAMAGE WILL BE POSSIBLE WITH HIGH GUSTS UP TO 60
MPH.
PRECAUTIONARY/PREPAREDNESS ACTIONS…
A HIGH WIND WARNING MEANS A HAZARDOUS HIGH WIND EVENT IS EXPECTED
OR OCCURRING.
WINDS THIS STRONG CAN MAKE DRIVING DIFFICULT AND CAUSE LIGHT
STRUCTURAL DAMAGE. USE EXTRA CAUTION.