High Plains Heritage Foundation Announces Matching Gift Program for Giving Tuesday
Joe Denoyer - November 27, 2019 7:52 pm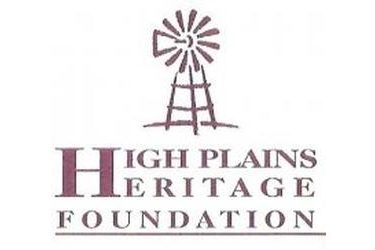 High Plains Heritage Foundation Giving Tuesday is a 24-hour event that encourages everyone to contribute to Southwest Kansas and Oklahoma Panhandle nonprofit organizations through a matching program on Tuesday, Dec. 3, 2019. HPH Foundation Giving Tuesday, in partnership with area nonprofit organizations, is planned to coordinate with the movement to create a national day of giving on the Tuesday after Thanksgiving.
"The purpose of High Plains Heritage Giving Tuesday is to promote philanthropy in Southwest Kansas and the Oklahoma Panhandle. Every donation given makes a bigger impact because nonprofits also get a share of a $2,500 challenge match fund provided by an anonymous donor to the High Plains Heritage Foundation," said Kay Burtzloff, chair of the HPH Foundation.
The HPH Foundation primarily serves the Kansas counties of Stanton, Grant, Haskell, Morton, Stevens, Seward and Meade, and in the Panhandle, Cimarron, Texas and Beaver counties.
"It's important to understand that the foundation serves the area, and all of its citizens can benefit from its services," said Burtzloff.
The rules for HPH Foundation Giving Tuesday are:
1. Organizations cannot donate to themselves.
2. Credit card, debit card, cash, check, and money order donations are eligible for the match. In-kind gifts are not.
3. Each gift is 100 percent tax-deductible and irrevocable. There is no maximum amount for donations but the minimum amount is $10.
4. Only the first $200 of a gift is eligible for matching funds, limited to one per household per organization.
5. Nonprofit organizations recognized by the IRS as 501(c)(3) public charities located in the High Plains Heritage Foundation's focus region are eligible to receive the matching donations. It should be noted that houses of worship and their foundations are excluded from participating in the guidelines set up by the anonymous donor.
How does it work?
1. Online donations to participating charities will be accepted from 12:00 a.m. on Dec. 3 to 11:59 p.m. Central Time on Dec. 3. Online donations may be made via PayPal at www.hphfgive.com. Only on-line donations given during the Giving Tuesday timeline will be eligible for the match.
2. Cash, checks, or money orders may be delivered in person at the High Plains Heritage Foundation office at 21 Plaza Drive, Suite 3, in Liberal, from 10 a.m. to 5 p.m.
3. Checks or money orders may be mailed to HPH Foundation, PO Box 1278, Liberal KS, 67901. All donations must be postmarked by Dec. 3 at the latest to be considered for the match. However, the match will be given on a first-come, first-serve basis.
Checks must be written to "High Plains Heritage Foundation" with the nonprofit name specified in the memo line. If donating to multiple nonprofits, write one check for the total and make sure a separate list of nonprofits and amounts to each accompanies the check. All donations are final and cannot be refunded. Nonprofit organizations will receive their donations plus a 1:1 dollar match from the challenge match fund up to the first $200 of the donation.
HPHF is unable to accept gifts from IRA accounts for Giving Tuesday because of IRS restrictions on IRA qualifying distributions.
For questions or additional information, contact the Kay Burtzloff by phone at 620-629-0203, fax at 888-445-0304 or email at [email protected]. A more detailed description of the Giving Tuesday rules and restrictions are also available on the web site at www.hphfgive.com.