Heather Olmstead Will Coach Red Line Dancers
Brock Kappelmann - May 14, 2020 1:48 pm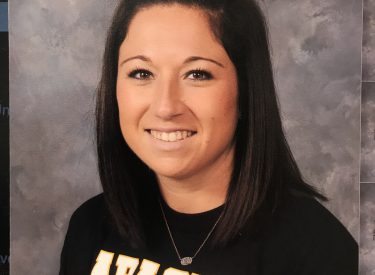 Liberal High School Hires New DANCE Coach
Liberal High School is thrilled to announce the hiring of Heather Olmstead as its next Head Dance Coach.  Mrs. Olmstead is married to Eric Olmstead (LHS/Liberal Beejays Head Baseball and Asst. Football Coach) and the couple has two children Ethan (10) and Brynley (8).  She began teaching with USD480 in 2015 in the business department.  
Olmstead is a Liberal High School graduate who went on to earn a bachelor's degree from Baker University and then a master's degree from Fort Hays State University.  She is currently working towards a second master's degree in School Counseling.  Olmstead has coached a variety of activities for USD 480 including LHS volleyball for three years, SRMS volleyball for two years, and SRMS cheer for two years.
"I am pleased to have Coach Olmstead be named our next Head Dance Coach at Liberal High School," Liberal High School Activities Director Nathan Smith said.  "Coach Olmstead has shown an ability to create a family like atmosphere within the programs she's been a part of and that strong connection with student athletes will shine in her new role as Head Coach.  We look forward to the great things she will do with this program."
"I am very excited for this opportunity," Olmstead said.  "There are no words to describe just how it feels to be a part of such an amazing community and the traditions of being a "Liberal Redskin".  Our community is so supportive and I am excited to begin this new journey."  "I look forward to working with the team and being able to showcase our talent."  "It's always a great day to be a Redskin."  "Once a Redskin, Always a Redskin".  
Follow us on:​LIBERAL HIGH SCHOOL​Nathan Smith
Twitter: @LHS _Redskins ​1611 W. 2nd St​Activities Director
​Liberal, KS 69701​Liberal High School