Heat Advisory Includes Liberal Wednesday
KSCB News - July 20, 2011 6:17 am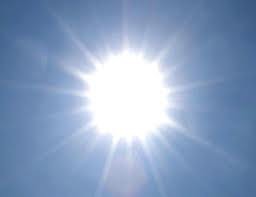 …CONTINUED VERY HOT WEATHER THROUGH FRIDAY…
KSZ030-044-045-063-064-076>080-086>089-202200-
/O.CON.KDDC.HT.Y.0010.110720T1800Z-110721T0100Z/
TREGO-LANE-NESS-FINNEY-HODGEMAN-HASKELL-GRAY-FORD-EDWARDS-KIOWA-
SEWARD-MEADE-CLARK-COMANCHE-
INCLUDING THE CITIES OF…WAKEENEY…CEDAR BLUFF RESERVOIR…
DIGHTON…NESS CITY…GARDEN CITY…KALVESTA…JETMORE…
HANSTON…SUBLETTE…SATANTA…CIMARRON…MONTEZUMA…
DODGE CITY…BUCKLIN…KINSLEY…LEWIS…GREENSBURG…HAVILAND…
LIBERAL…KISMET…MEADE…FOWLER…ASHLAND…MINNEOLA…
COLDWATER…PROTECTION
426 AM CDT WED JUL 20 2011
…HEAT ADVISORY REMAINS IN EFFECT FROM 1 PM THIS AFTERNOON TO
8 PM CDT THIS EVENING…
A HEAT ADVISORY REMAINS IN EFFECT FROM 1 PM THIS AFTERNOON TO
8 PM CDT THIS EVENING.
* HEAT INDICES…VERY HOT TEMPERATURES FROM 106 TO 108 DEGREES ARE
EXPECTED THIS AFTERNOON. DESPITE THE VERY LOW RELATIVE HUMIDITY
BETWEEN 10 AND 20 PERCENT…HEAT INDEX VALUES SHOULD STILL
REACH TO AROUND 105 DEGREES.
* IMPACTS…THIS TYPE OF HEAT CAN EASILY AFFECT ANYONE WORKING
OUTSIDE. HEAT EXHAUSTION AND HEAT STROKE ARE POSSIBLE
COMPLICATIONS AND SHOULD DEFINITELY NOT BE IGNORED.
PRECAUTIONARY/PREPAREDNESS ACTIONS…
TO REDUCE RISK DURING OUTDOOR WORK…THE OCCUPATIONAL SAFETY AND
HEALTH ADMINISTRATION RECOMMENDS SCHEDULING FREQUENT REST BREAKS
IN SHADED OR AIR CONDITIONED ENVIRONMENTS. ANYONE OVERCOME BY
HEAT SHOULD BE MOVED TO A COOL AND SHADED LOCATION. HEAT STROKE
IS AN EMERGENCY…CALL 9 1 1.
A HEAT ADVISORY MEANS THAT A PERIOD OF HOT TEMPERATURES IS
EXPECTED. THE COMBINATION OF HOT TEMPERATURES AND HIGH HUMIDITY
WILL COMBINE TO CREATE A SITUATION IN WHICH HEAT ILLNESSES ARE
POSSIBLE. DRINK PLENTY OF FLUIDS…STAY IN AN AIR-CONDITIONED
ROOM…STAY OUT OF THE SUN…AND CHECK UP ON RELATIVES AND
NEIGHBORS.
&&