Hays Sweeps Liberal
Brock Kappelmann - May 1, 2021 7:33 am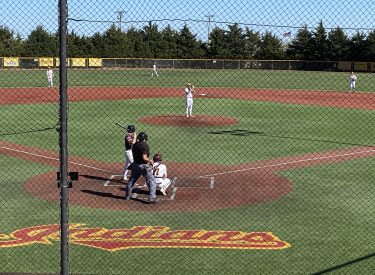 The Hays Indians dominated the Liberal Redskins on the diamond Friday in Hays.  On a beautiful day with temperatures in the low 80's, the Indians defeated Liberal 10-0 in six and 15-2 in five.
In game one, Liberal did not have a hit.  Future Tennessee Volunteer Dylan Dreiling tossed five innings of no hit ball striking out nine.  Braden Holder pitched for the Skins and went 5 and 1/3 innings allowing five earned runs.  Hays scored two in the first, two in the third, and five in the fourth.  Liberal committed five errors in the loss.
In game two, the Indians scored 12 in the first.  They added two in the second and one in the fourth.  Liberal finally scored in the fourth.  Shay Kerr, Brooks Kappelmann, and Oscar Rubio singled and Kappelmann scored on Braden Holder's single.  Gunner Geist scored on Kappelmann's sac fly to left in the fifth.  Redskin pitching walked 11 as Hays actually only out-hit LHS 10-7.
Liberal is 5-11 and has lost six in a row.  The Skins are 0-7 in the WAC.  Hays is 10-2 and finishes 6-2 in the WAC.  Liberal plays at Elkhart Monday at 4.
Game 1 audio:
Game 2 audio: