Hays Stays Hot at BJ's Expense
KSCB News - June 18, 2013 11:48 pm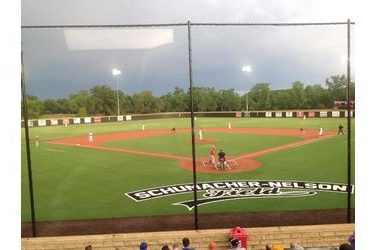 These two teams are headed in opposite directions. The Hays Larks won their 11th straight as the BJ's lost their fourth straight Tuesday night at Larks Park in Hays. The Larks beat Liberal 5-3.
After waiting out a 45 minute weather delay, the Larks struck for two in the first and three in the second against BJ starter Justin Bethard. The Bee Jays scored three in the fifth. UTA's Darrien McLemore singled and stole two bases. TCU's Dylan Delso singled him home. South Dakota State's Sam Pack popped a double down the right field line to score two runs. The BJ's had just two hits the rest of the way. Arizona Western's Jose Rosales Rodarte pitched three scoreless innings in relief.
Hays is 14-1 overall and 10-1 in the Jayhawk League. Liberal is 8-7 overall and 4-7 in the Jayhawk. The teams play Wednesday night at 7 at Larks Park on 1270 and kscbnews.net.