Hays Hammers Bee Jays
KSCB News - July 16, 2012 7:37 am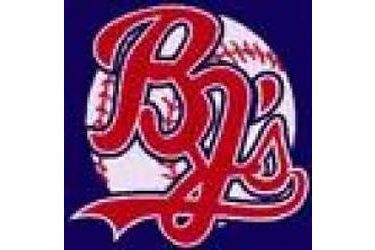 After Liberal swept a two game series in Hays last month, the Hays Larks made a statement with two dominating wins over the BJ's Saturday and Sunday nights at Larks Park in Hays. The Larks bolt into first place in the Jayhawk League with an 11-6 win Saturday and a 10-3 win Sunday. Liberal falls into third in the Jayhawk.
On Saturday, the BJ's committed seven errors and were only outhit 10-9 in the 11-6 loss. The Larks scored one in the first and six in the second. The Larks added single runs in the fourth, fifth, sixth, and seventh which served as icing on the cake. The BJ's plated two in the fifth, three in the sixth, and one in the eighth. OCU's Dalton Bernardi was 2-3 with a homerun while Jake Barrios was 2-4 with a dinger. Stephen Gandy added a pair of hits going 2-4. Starting pitcher Cody Crabaugh worked five innings allowing nine runs but only one run was earned.
Sunday the Larks jumped all over the BJ's again scoring five in the first in route to a 10-3 victory. Liberal scored three in the third while the Larks added two in the fifth and three in the sixth. Only Travis Sibley had a multi hit game going 2-5 while starter Justin Schnedler pitched 3 and 2/3 innings allowing five earned runs.
The Bee Jays fall to 24-12 overall and 16-12 in the Jayhawk. Hays moves into sole possession of first place at 17-10 and 23-10 overall. Hays hosts 16-10 Dodge City Monday night before those same two teams meet in Dodge City Tuesday night as the three team Jayhawk League race stays red hot. The Bee Jays have Monday and Tuesday night off before hosting Hays Wednesday night at 7 p.m. Scantlin's Furniture is the buyout sponsor and the game will air on Talkradio 1270 and kscbnews.net.