Hays Girls Hammer Lady Skins
KSCB News - February 9, 2013 1:41 am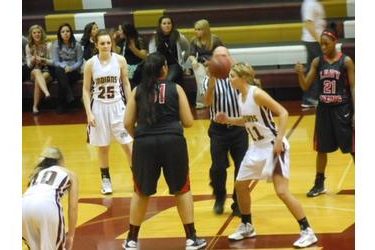 Hays had lost four of their last five games, but it sure didn't show Friday night. The Hays Lady Indians handled Liberal 57-31. Hays led 31-13 at halftime. Lady Indian Katelyn Schumacher scored a game high 23. Jai Chapman scored 11 in the loss.
Liberal loses their 19th straight WAC game and their 14th straight WAC road game. Hays has defeated Liberal eight straight times. Liberal is 4-13 overall and 0-5 in the WAC while the Lady Indians are 7-9 overall and 3-2 in the WAC.
Liberal hosts Great Bend for homecoming on Saturday, February 16 on Talkradio 1270 and kscbnews.net.