Hays Finishes Liberal
Brock Kappelmann - January 8, 2022 2:14 am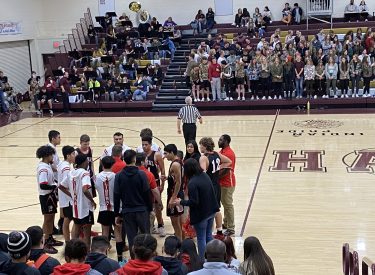 Fortunately for the Liberal Redskins, they have seen the last of the #8 5A Hays Indians.  Hays humbled Liberal for the second time in as many games 75-30 Friday night in Hays.  Liberal is 0-2 in the WAC after playing Hays twice.  The Indians have dominated the WAC in recent years having won the conference in three of the past four years.
Hays led 26-10 after one quarter and 51-18 at halftime.  It was 64-23 after three.  The game featured a running clock in the fourth quarter.  Hays post Jace Linenberger scored 25 and had 22 in the first half.  Hunter Huskey led Liberal with six.
Hays wins their 10th straight against Liberal.  LHS is 2-4 and 0-2 in the WAC and Hays is 6-1 overall and 2-0 in the WAC.  The Redskins host Garden City Tuesday night at about 7:45 on 1270, 92.3, and the KSCB and The Legend App.