Hay Wins Her 2nd Pancake Day Race
Brock Kappelmann - March 1, 2022 1:15 pm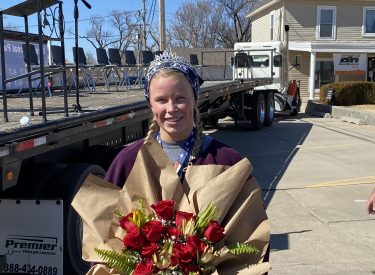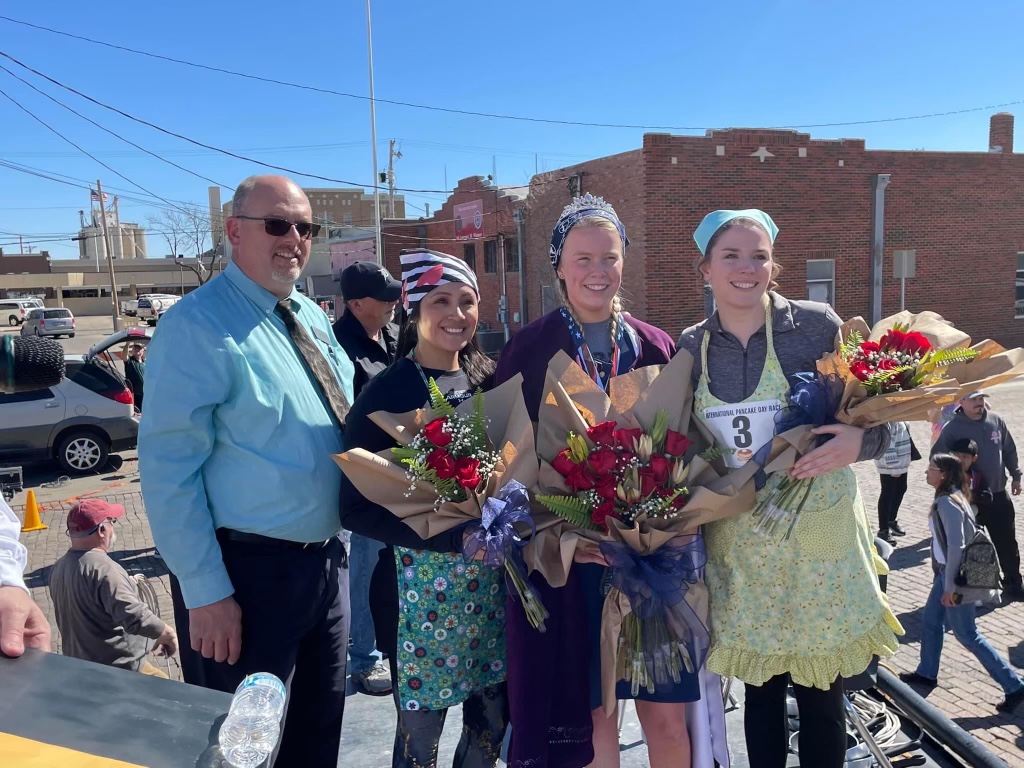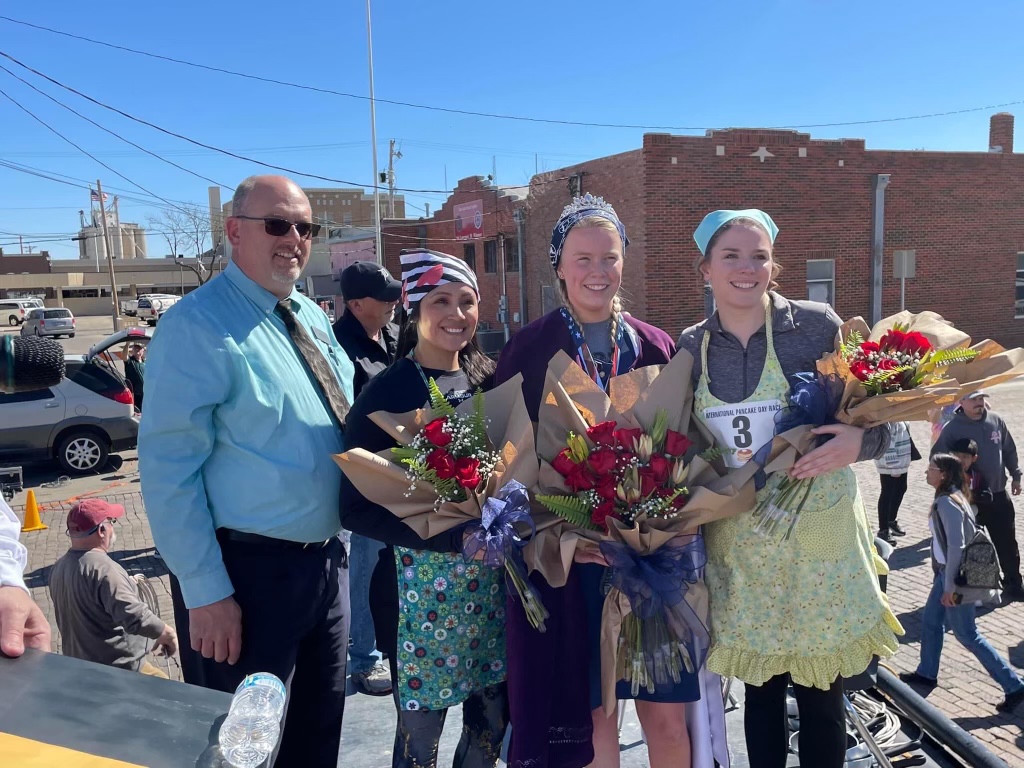 Liberal's Whitney Hay wins her second International Pancake Day Race.  She won the Liberal leg and the overall International Pancake Day Race with a time of 1:07.  Hay won the race Tuesday ahead of Isabelle Sullenger who took second and Maria Alba who took third.  Hay won the event during the 2020 Pancake Day and Liberal and Olney, England did not have a Pancake Day race in 2021 due to Covid 19 concerns.
It was sunny and 63 degrees with light winds at the time of the race.
Liberal wins the 73rd year of the event and now lead 40-30 with 2 no contests.
Hay is a 21 year old student at Southwestern College in Winfield.  She was a multi sport athlete at Liberal High School before graduating from LHS in 2019.
Katie Godof ran the Olney race in 1:10.  That is her third win in the event.  She also won it in 2020 and 2018.
The tradition with Liberal and Olney began in 1950 from a magazine picture of the Olney women racing each other to the church. Liberal Jaycee President R>J. Leete contacted the Rev. Ronald Collins, Vicar of St. Paul's Church in Olney, challenging their women to a race against the women of Liberal. The event occurs every Shrove Tuesday.
https://drive.google.com/file/d/1dSiV1q3qj9m2WE5v-uWWNqj10J8sB_Ry/view?usp=drive_web