Hay Bale Fire at 416 E. Pine St.
Joe Denoyer - March 12, 2021 4:22 pm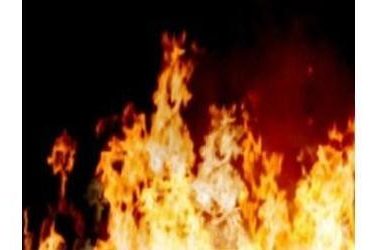 At 10:42 am Friday firefighters at Liberal Fire Department Station #2 were notified by the driver of a pickup pulling a trailer load of round bales that the hay was on fire and in the parking lot of the fire station.
Firefighters immediately began taking steps to darken the fire to protect the pickup and trailer.  As additional units and personnel began arriving the decision was made to move the burning material to an open parking lot East of the fire station.  A loader from the City Street Department and tractor provided by a citizen were used to remove the burning bales from the trailer.  Once all property was removed and protected, the process of spreading the bales and extinguishing the fire began.  Firefighters and equipment operators were able to extinguish the fire and were back in service at 1:31 pm.
The cause of the fire is believed to be spontaneous heating from decomposition of the grass after baling.  There was no property damage or injury reported.
Liberal Fire responded with a total of 9 personnel, three engines, and one squad vehicle.