Hardesty Man Found Guilty by Jury
Joe Denoyer - June 21, 2023 3:58 pm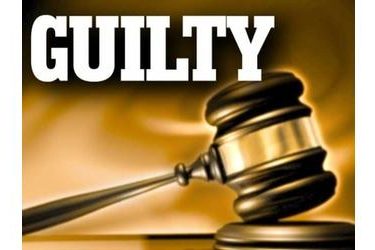 On Tuesday, June 21st, Alvin Eldridge was found guilty by a jury consisting of 7 women and 5 men of interfering with a fireman and setting fire during a period of extreme fire danger.
First Assistant District Attorney for Cimarron, Texas, Beaver, and Harper Counties, Taos Smith, represented the State of Oklahoma while Eldridge chose to represent himself with standby counsel appointed to assist. During the two day trial the jury heard evidence that last April, during the severe drought while Texas County was under a burn ban, Eldridge set fire to a pile of tumbleweeds in his backyard. A concerned citizen saw the flames and called the unattended fire into authorities. When a volunteer fireman tried to reach Eldridge's fire to extinguish it, Eldridge approached them in an aggressive manner shouting and telling them to mind their own business. Unable to reach the fire without physically fighting Eldridge, the firefighters called the Texas County Sheriff's Department for assistance.
After a few hours of deliberation, the jury returned the guilty verdicts recommending that Eldridge serve two years in the Department of Corrections for interfering with the firemen and five months for setting fire during a period of extreme fire danger. Sentencing is scheduled for June 28th before the Honorable Jon K. Parsley.