Hank The Cowdog Author Loses Home in Wildfires
KSCB News - March 7, 2017 9:15 pm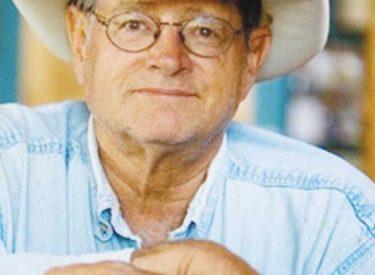 ---
PERRYTON, TX (KCBD) –
A barn, pickup and tractor are all that are left on the M-Cross Ranch after fires in the Texas Panhandle devoured more than 400,000 acres. The M-Cross Ranch is home to the author of the Hank the Cowdog books, John R. Erickson.
Erickson and his wife Kris were able to escape the fire without harm, according to his daughter, but all of his cattle were killed in the fire. His horses survived the blaze.
The M-Cross Ranch is located about 25 miles southeast of Perryton, Texas, and just north of the Canadian River valley.
Erickson and his wife are now staying at their home in Perryton.
According to Erickson's bio on the Hank the Cowdog website, he has written and published 75 books and more than 600 articles. He is best known for the Hank the Cowdog series of books, audiobooks and stage plays.
"The Hank the Cowdog series began as a self-publishing venture in his garage in 1982 and has become one of the nation's most popular series for children and families. Through the eyes of Hank the Cowdog, a smelly, smart-aleck Head of Ranch Security, Erickson gives readers a glimpse of daily life on a ranch in the West Texas Panhandle. USA Today calls the series "the best family entertainment in years."
Erickson was born in Midland, Texas, and his family moved to Perryton, Texas when he was three years old.