Guymon Woman Wins With The Kansas Lottery
KSCB News - November 10, 2009 12:00 am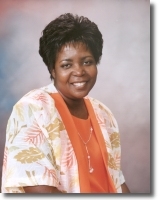 TOPEKA, KAN. ź?? Accompanying a friend to Liberal for an appointment has paid off for a Guymon, Oklahoma resident. Silvia Mata who purchased two $2 Betty Boop instant scratch tickets before making the trip back home, won a $10,000 top prize on the first ticket she scratched!
ź??I scratched my ticket while my friend was driving,ź?ť said Mata. ź??I knew right away what Iź??d won, but I couldnź??t believe it. I bet I checked my ticket six times before I told my friend how much Iź??d won. He told me to quit joking around, or I was going to give him a heart attack.ź?ť
After showing her friend the winning ticket, they decided to turn around and go back to the convenience store where she purchased her winning ticket.
ź??I was so nervous,ź?ť said Mata. ź??Once the store confirmed Iź??d won, I was relieved but still nervous. The store was great with giving me instructions on what to do next. I signed the back of my ticket and kept it in my purse until making the six hour drive to Topeka on Monday. It was well worth the drive.ź?ť
Mata, who has five grown children and 14 grandchildren, was undecided how sheź??d spend her winnings.
The winning ticket was purchased at Presto 24, located at 440 S. Kansas Ave. in Liberal.