Guymon to Host Tri-State Area Museums with Michael Martin Murphey & Comedy Duo Oct. 25
KSCB News - October 21, 2014 4:11 pm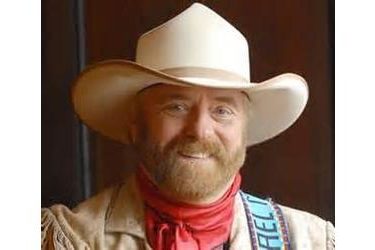 GUYMON, OKLA. – Guymon is set to transform into a tri-state arts and culture destination rich in western artifacts and artistry on Saturday, Oct. 25 as the first ever "Musical Tribute to Our Heritage" unveils itself.
Seven different museums from Kansas, Texas and Oklahoma will bring artifacts from their museums to be on display when the doors open at 5:30 p.m. at Guymon High School.
No Man's Land Museum of Goodwell, Okla., Kenton Museum of Kenton, Okla., Cimarron Heritage Center of Boise City, Okla., Morton County Historical Society Museum of Elkhart, Kan., Jones and Plummer Trail Museum of Beaver, Okla., The Gateway Museum of Gate, Okla. and the Museum of the Plains of Perryton, Texas, will all host a variety of exhibits in the commons area.
Hal Clark, member of the Panhandle Museum Association which is hosting the event, points out that these museums have authentic items on display that many don't get to see. And they may not even realize it.
"Most of the arrowheads you see up in Denver at the museum, those are replicas," Clark said. "What we have here, it's all real."
Clark said this event was organized to promote our area museums which are non-profits that depend on donations from guests or patrons to survive.
One trip to any of these museums will provide a view of original artifacts from Native Americans, Pioneers, the original Western Cowboy Rancher or even a Marshall or outlaw from when No Man's Land was the Wild West. And you will most likely find that the staff, some volunteers with a passion for history, are well researched on the items they showcase, and often have an enthusiastic and interesting story to tell.
These stories are all a part or our heritage, and the artifacts are far better than any photo in any history book about the land we now call home. And they all sit there, day after day, just waiting for new eyes to seek them out, or for a familiar face from years ago to come walking up.
With that in mind, Clark and the Panhandle museums sought a musician who has captured those stories and Michael Martin Murphey, Emmy and CMT Award Nominee, Western Music Hall of Famer & a Red River favorite, is the perfect fit for this cause.
Jennings Brown said it best in "Cowboys & Indians" magazine, "Few people are dedicated to preserving the heritage and beauty of the American West quite like cowboy singer-songwriter Michael Martin Murphey. Through his music he tells the stories and romance of the Native Americans, cowboys, horsemen, ranchers, outlaws, and lawmen. But Murphey has gone beyond storytelling through active involvement in the conservation of the relics and landscape that define his most treasured region."
To warm up the crowd, the group selected the comedy duo "Smith & Nokes" known for making crowds laugh in a style similar to Carol Burnett with their off the wall pranks in a routine titled, "Uncommon Comedy."
After the comedy duo Michael Martin Murphey, dubbed one of the best songwriters in the country by Rolling Stone Magazine, will bring our heritage to life in melodic storytelling from the stage.
The night will prove to be a well paired celebration of our tri-state region's arts and historical culture.
Tickets are available at any of the seven museums listed, as well as the Guymon Chamber of Commerce, Bank of the Panhandle, EPIC Touch locations, and La Rita Theatre in Dalhart, Texas. For more information on the event go to visitguymon.com.
This event is made possible in part by a grant from the Oklahoma Arts Council, The National Endowment for the Arts, Guymon Convention and Tourism, and funds from The First State Bank of Boise City, First Security Bank of Beaver, Tri-County Electric (TCEC), Bank of the Panhandle & PTCI.