Guymon Restaurant Heavily Damaged By Fire
Joe Denoyer - April 17, 2021 12:28 pm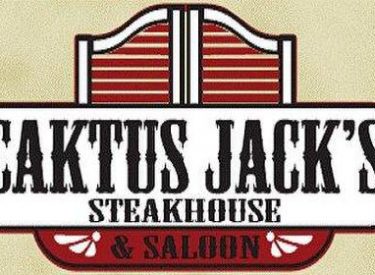 Saturday morning, Guymon Firefighters responded to a report of smoke coming from the back of Caktus Jack's Bar & Grill at 2101 N. Hwy 64.  The 7:32am fire was reported by a passerby.  "On Firefighters arrival, then encountered heavy smoke and heat as they entered through the front door", Fire Chief Grant Wadley said.  Firefighters were able to make their way to the back of the building, found the location of the fire which was in the ceiling area of an office.   
Firefighters quickly extinguish the fire, but extensive heat and smoke damage occurred throughout the entire restaurant.   "Many of Caktus Jack's iconic signs and neon electric decor were either damaged or destroyed in the fire", said Chief Wadley.  Jack's has been one of Guymon's popular Bar and Grills for the past 23 years.  The cause of the fire is still under investigation but is not believed to be suspicious.  No injuries were reported and the restaurant was closed at the time.  Firefighters remained on scene for nearly 3 hours working to retrieve undamaged items as much as possible.  
Guymon Fire Department was assisted by Guymon Police, Texas County Sheriff Deputy, Tri-County Electric, and City of Guymon Utilities Department.