Guymon Resident Arrested for Burglary and Two Counts of Attempted Burglary
KSCB News - October 14, 2010 12:00 am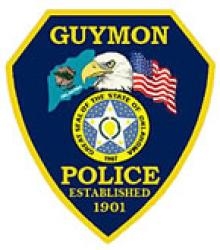 According to the Guymon Police Department Nineteen (19) year old Brandon Hollingshead of Guymon has been charged with Burglary First Degree in connection with the daylight burglary of a residence on October 11th where the victim was at home and he allegedly entered the residence. The suspect was also implicated in two additional burglary attempts where the suspect tried to enter two other homes but found the doors locked to prevent his entry. The identification of the suspect was made after a tip was received from someone who recognized the description of the suspect and the victim was able to make a positive identification of the suspect as the person who she had encountered in her home.
Guymon police are asking any other citizens who may have found that someone tried to enter their homes to contact the police department so further investigations can be conducted.
"Based upon the method of operation of this particular suspect we feel there may be additional homes that he tried to enter but didn't get in," commented Chief of Police Eddie Adamson. "If anyone has information we are asking them to contact the police department so our officers can visit with them."
The suspect is currently in the Texas County Jail awaiting arraignment on the charges.
Additionally Adamson added, "We are glad to have this suspect off the streets but it serves as a reminder that everyone should always practice good crime prevention techniques such as simply locking doors because although Guymon is full of law abiding citizens it only takes one to take advantage of a situation and make someone else a victim."