Guymon Police Search for Suspect
Joe Denoyer - May 28, 2020 1:05 pm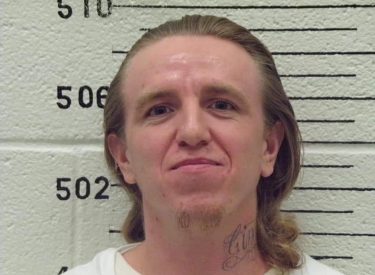 On May 27th 2020 the Guymon Police Department received a report of a reckless driver. The vehicle was located in the are of 11th and Roosevelt. Officers initiated a traffic stop and the suspect fled. Officers followed the vehicle east of the game reserve. The suspect left the vehicle and ran into a field. The suspect was later apprehended hiding in the field. The suspect was identified as Rondale Scott Turner, a 27 year old white male. Turner was arrested and transported to the Texas County Detention Center. While waiting for screening into the facility Turner entered the driver's seat of the police vehicle and fled the area. Inside the police vehicle was a department canine.
Deputies and Officers followed the suspect through Guymon until the vehicle was struck by a civilian vehicle. At this time Officers lost sight of the suspect. A search for Turner and the vehicle continued into the evening. The vehicle was located, abandoned, in the general area of Mile 38 and County Road BB with the assistance of OnStar Emergency Services. The police canine was unharmed and still inside the vehicle; however, officers discovered that a department issued AR-15 rifle was missing from the vehicle. The firearm is believed to be in Turner's possession. The firearm has been entered into the National Crime Information Center database as stolen. A bulletin has been issued to neighboring law enforcement agencies advising that Turner is still at large and is to be considered armed and dangerous. Turner is also wanted out of Sherman County, Texas on felony arrest warrants.
Rondale Turner is 27 years old and is approximately 5'8, weighing 150 pounds with blonde hair and blue eyes. Turner has a tattoo on the left side of his neck with the name of "Gina" and a tattoo on his abdominal area with the word "Turner". Last known, the suspect was still wearing handcuff's.
Anyone with information as to Turner's whereabouts should avoid contact with him and immediately call 911 or contact the Guymon Police Department at 580-338-6525 or the Texas County Sheriff's Department at 580-338-4000.