Guymon Police Involved In Officer-Involved-Shooting
Joe Denoyer - January 10, 2023 12:01 pm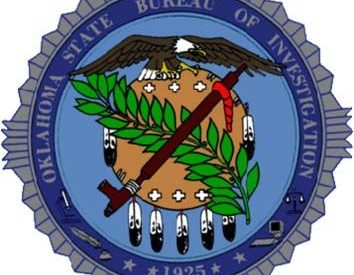 FOR IMMEDIATE RELEASE
*** The following update is based on an active and ongoing investigation. The OSBI's initial understanding of the facts and circumstances may evolve over the course of the investigation as witnesses are interviewed and evidence is collected and analyzed.
Upon completion of the OSBI investigation, agents will submit a report summarizing their investigation to the District Attorney's Office. The District Attorney will determine whether or not to file charges.
GUYMON, Okla. (January 10, 2023) – The Oklahoma State Bureau of Investigation (OSBI) is investigating an officer-involved-shooting involving police officers from the Guymon Police Department. Based on the initial investigation, this is what is known at this time:
• On January 9, 2023 at approximately 8:45 p.m., the Guymon Police Department requested OSBI assistance with an officer-involved-shooting that occurred in the 2700 block of Cactus Drive in Guymon.
• At 8:19 p.m., Guymon police answered a call for service at that same address in reference to an agitate and disgruntled employee at a local business.
• While speaking with the employee, identified as Chiewelthap Mariar, 26, Mariar produced a knife and began advancing on officers.
• Officers attempted to de-escalate the situation before eventually deploying a taser.
• The taser was unsuccessful and Mariar continued advancing on officers at which point an officer fired his service weapon striking Mariar.
• Mariar was transported to the hospital where he was pronounced deceased.
The investigation is ongoing. There is no additional information to be released at this time.
###