Guymon Man Arrested For Solicitation
Joe Denoyer - March 23, 2018 2:55 pm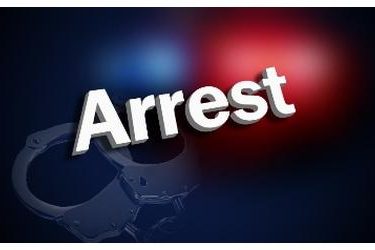 ENID, Okla. — A 43-year-old Guymon man was charged Thursday with a count of soliciting sexual conduct or communication with a minor by use of technology after an undercover Enid Police Department detective responded to his Craigslist ad.
The charge accuses Michael Justin Gift of facilitating, offering or encouraging sexual conduct with a person he believed to be a minor on or between Jan. 18 and Feb. 2.
Gift faces up to 10 years in prison and/or a fine of up to $10,000 on felony charge.
EPD Lt. Greg Gordon said Gift was arrested Thursday by Enid detectives on a warrant issued through Garfield County District Court. Bond on the warrant was set at $100,000.
"Detective Nicholas Shackleford and Detective Sergeant Eric Reddick traveled to Guymon, Oklahoma, to serve the warrant," Gordon said. "These officers, in cooperation with the Texas County Sheriff's Office, Texas District Attorney's Task Force, and the Guymon Police Department, took Michael Gift in to custody and conducted a search of his premises for additional evidence."
According to an affidavit filed in the case, Enid Police Department Detective Nicholas Shackleford responded as a 13-year-old boy to a Craigslist.org "Personal/Casual Encounters" ad indicating the poster wanted to engage in sexual activity.
Shackleford responded to an ad via email where the poster wrote: "I am 40 daddy bear. Looking for some fun," according to the affidavit.
The pair exchanged dozens of emails, including one in which Shackleford states he is 13 years old, according to the affidavit. The ad's poster begins asking questions of a sexual nature.
"I have to say. You sound very cute and I understand about being careful but I really can't wait to see a pic of you," Gift wrote in an email. "Curious to see if you are as cute as I think."
Gift also wrote, "If we lived in the same town I might would try to figure a way out to meet. The age could cause problems but would want to try to meet you, Age could be a problem with guys my age," according to the affidavit.
Shackleford obtained Facebook information for and a photo of Gift in their email exchanges. He compared the two and determined Gift was his suspect, according to the affidavit. Gift told Shackleford he was a former eighth-grade science teacher in Guymon. Gift's Facebook page lists he is a teacher at Guymon Public Schools. Shackleford searched Guymon Public Schools' staff directory but could not locate a listing for Gift.
Shackleford conducted a search warrant on the original Craigslist post and found it was associated with a cellphone number, according to the affidavit. The number was listed to Panhandle Telecommunications Systems Inc. Shackleford obtained another search warrant for the phone number information and found it belonged to the account of Justin Gift.
The affidavit noted the email address [email protected] was listed on the search warrant return for the Craigslist ad and was used to set up the account, according to the affidavit. Shackleford conducted a search of the email and found it was used at two websites: www.daddyhunt.com and www.justboys.net.
Shackleford checked one of the sites and found a profile with the same picture Gift has sent him in their email exchanges, according to the affidavit.