Guymon Firefighters Fight House Fire
KSCB News - January 17, 2013 12:31 pm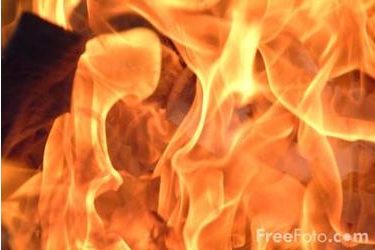 An early morning house fire causes family to be displaced due to damages. At 3:25am Thursday morning, Guymon Firefighters were called to 1001 N. Lelia for a reported structure fire. "First arriving fire units found heavy smoke conditions coming from the eves of the home with actual flames showing on the south side of the house", stated Assistant Chief Grant Wadley.
The home was occupied by Kathy Miller and her family at the time. According to her, she awoke to the smell of something burning but couldn't immediately identify where it maybe coming from. In a separate bedroom another family member at the same time awoke to find flames and smoke outside their bedroom window. They immediately got out of the home and called 911 without injury.
"Firefighters were on scene for 2 hours extinguishing the fire", Wadley said. The fire was determined to have started on the outside of the house and extended into the attic along the inside of the roof line. Extensive fire damage occurred above several bedroom ceilings and the roof in the attic area. Due to the fire and water damage the home is not habitable.
Early estimated damage to the home is $15,000-$20,000. American Red Cross was contacted and is assisting the family with their immediate needs. Cause of the fire is still under investigation by the Guymon Fire Department and the Guymon Police Department. No injuries were reported.