Guymon Chiropractor Arrested: UPDATE: 2nd Victim Comes Forward
KSCB News - July 24, 2013 4:58 pm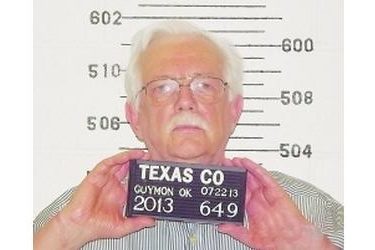 UPDATE Friday July 26.
Another victim has come forward in the case regarding Chiropractor James McCollum, 75, of Guymon.
McCollum was arrested Monday on two counts of sexual battery after one of his patients came forward and told the Guymon Police Department that he allegedly touched her inappropriately on two occasions during her appointment.
No details available at this time regarding the second victim that has recently come forward.
James McCollum, 75, of Guymon, was arrested Monday for two counts of Sexual Battery.
McCollum, a local chiropractor, was released that day on a $10,000 bond.
According to the report obtained by the Guymon Police Department, last week one of McCollum's patients, along with her husband and son, went to the police department to report the actions of McCollum, whom she had been seeing for neck problems for the past 15-20 years.