Guymon 4-H To Hold Fundraiser
KSCB News - September 27, 2010 12:00 am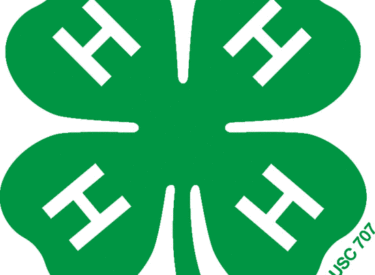 Guymon ??s Jr. 4-H Club will hold a hot dog fundraiser and bake sale this Saturday, Oct. 2, from 11 a.m. to 1 p.m. at Tractor Supply ??s ??Out Here with Animals ? event. A petting zoo will also be featured.
The community is invited to help raise money while enjoying a hot dog, baked goods and exploring the Tractor Supply petting zoo of goats, pigs and donkeys, as well as Guymon 4-H members ?? rabbits.
The event is a kick-off to National 4-H Week (Oct. 3-9) and Oklahoma ??s recognition of October as 4-H month.
The Guymon Jr. 4-H club is a brand new club specially designed for children 9 years of age to the Sixth grade. This event is to set up funds for the new club to be able to participate in more 4-H events and activities in the Guymon and Texas County area.
Other event sponsors are EpicTouch who donated the hot dogs and hot dog buns, and Bank of the Panhandle who donated their grill and cooking time.
In August the Tractor Supply Company entered a multi-year partnership agreement with the National 4-H Council that will raise funds for local county 4-H programs as well as state and national 4-H programming. The agreement runs through June 2013.
As part of the partnership, in November, Tractor Supply will begin the bi-annual Paper Clover event where shoppers can support 4-H youth programs by making donations upon check out. For every $1 donation, shoppers will receive a paper clover to sign and post in store windows. The programs will take place nationally in the spring and fall of each year of the partnership.