Gus Blackwell Waives Right To Preliminary Hearing
KSCB News - December 7, 2016 8:06 am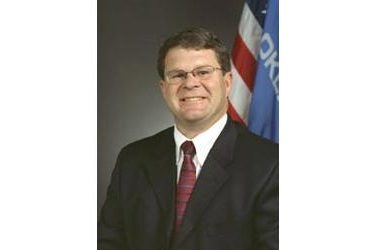 (KFOR) A former state lawmaker who is facing dozens of felony charges has waived his right to a preliminary hearing.
In May, Oklahoma County District Attorney David Prater filed 44 charges against Gus Blackwell, including perjury and embezzlement.
Prosecutors allege Blackwell was claiming mileage on the taxpayer's dime while also getting campaign contributions to cover the cost.
The former leader of the House of Representatives is also under scrutiny by the Oklahoma Ethics Commission, who filed a lawsuit against Blackwell for more than $10,000.
In May, Blackwell's attorney said his client has cooperated with authorities and is an innocent man.
"Mr. Blackwell welcomes the opportunity to litigate this matter in an impartial venue, free from politically influenced prejudices which might arise, and unfounded accusations which we believe have a lack of factual basis. Mr. Blackwell has cooperated completely with the Oklahoma Ethics Commission and the District Attorney of Oklahoma County. He has furnished, without legal challenge, all of his records, credit card receipts, bank statements, campaign calendars, records of campaign contributions and expenditures. Mr. Prater has singled out Gus Blackwell and has wrongly charged an innocent man. A charge is one thing. Proving the case is another. Starting today, Gus Blackwell gets his day in court where we will show this prosecutional overreach is completely unjustified," said Stephen Jones, Blackwell's attorney, in a statement. www.kfor.com