Gruver TX Looking To Contract With Sheriff's Office
KSCB News - August 17, 2013 4:18 pm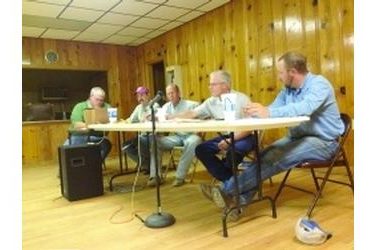 Gruver City Council met again on Wednesday to discuss the future of law enforcement within the community.
After both officers with the Gruver Police Department resigned recently, the Hansford County Sheriff's Office has taken over patrol of the community and the City Council is looking to continue that as a permanent contract.
There will be an open meeting next Wednesday with Sheriff Tim Glass in Gruver to discuss this topic with the council and the community members.