Group Wants Cross Removed From School
KSCB News - February 11, 2014 1:26 pm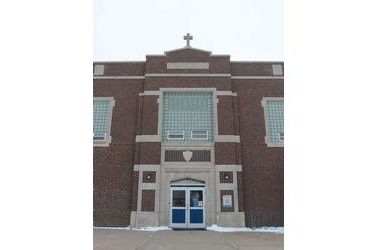 A group wants a western Kansas school to remove a cross from the top of its building.
Americans United for Separation of Church and State says the cross on Spearville Elementary School violates the First Amendment. The group wrote Superintendent Daryl Stegman and Principal Marvin Hartzler in November in response to a complaint from a resident.
The USD 381 Board of Education reached an informal consensus Monday that it wouldn't take any action on the cross until a lawsuit is filed.
The group requested a reply from the school district within 30 days and sent another letter Jan. 9. The school district has chosen not to respond to the group.
Spearville, a town of about 775 residents, is northeast of Dodge City.