Greensburg Reopens Big Well Museum
KSCB News - May 29, 2012 6:16 am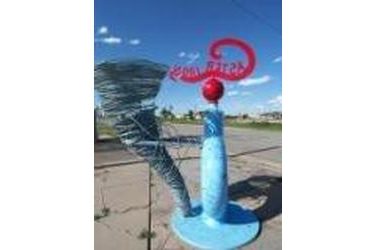 GREENSBURG, Kan. (AP) – Greensburg is reopening the exhibit that was its biggest claim to fame before the southwest Kansas town was smashed by a tornado five years ago.
And visitors who thought there'd be nothing new to see at the world's largest hand-dug well are in for a surprise. The Big Well used to consist of a visitors' area, a gift shop and a stairway into the 109-foot well. But like many other structures in Greensburg, the well's entrance was destroyed in the EF-5 tornado that struck on May 4th, 2007.
KAKE-TV reports it's been rebuilt as the $3 million Big Well Museum and Visitors Center. Admission is free during the Memorial Day holiday weekend.
Displays in the museum tell the story of the 124-year-old well, the tornado and the town's rebuilding.