Great Bend Tops Liberal Softball in WAC Opener
Brock Kappelmann - April 7, 2021 7:29 am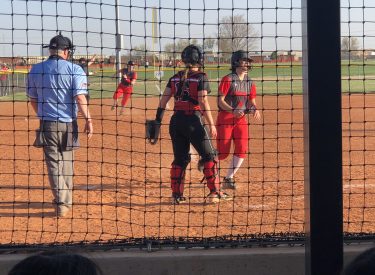 The Western Athletic Conference began a more thorough WAC schedule in 2021 softball season.  The teams all play 12 WAC games.  You play a team once at home and twice on the road or vice versa.  So Liberal opened their WAC season with a single game Tuesday evening in Liberal  after the JV game.  Great Bend won the WAC opener 8-5.
The Panthers plated one in the first and one in the second at the National Beef Family Sports Complex.  Great Bend plated five in the third to lead 7-0.  Great Bend took an 8-0 lead with a run in the fourth.  Liberal scored three in the fourth and two in the seventh. Lizzy Cisneros had four hits and drove home two runs.  Great Bend out hit LHS 19-13.
Liberal is 2-3 0-1 in the WAC and travels to Great Bend for a double header Thursday.