Great Bend Girls Press for Success
KSCB News - February 18, 2013 7:28 am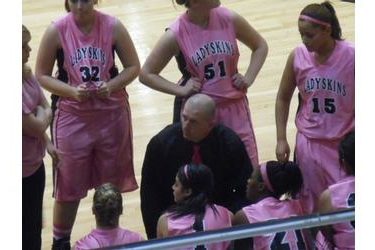 The Great Bend girls pressed Liberal into 30 turnovers as the Lady Panthers throttled the Lady Redskins 61-39 Saturday night during homecoming at the Big House. The Lady Panthers, who were 3-18 last year are 13-6 and 5-2 in the WAC while Liberal falls to 4-14 and 0-6 in the WAC. LHS has lost eight in a row and 20 straight in the WAC.
Jai Chapman scored 15 and Marisol Regalado had 11 in the loss.
Liberal plays at WAC champion Garden City Tuesday night at 6 on Talkradio 1270 and kscbnews.net.