Grassland Heritage Festival Celebrates 15 Years
KSCB News - June 3, 2015 11:43 am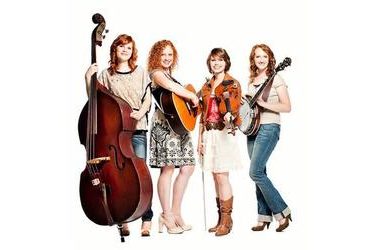 Morton County's Annual Grassland Heritage Festival June 6-13 is celebrating its 15th anniversary this year with many free events and a total cost of $10 for a collectors' pin to attend all events including a grand finale concert featuring Redhead Express.
Named a top 20 festival in Kansas by Top Events USA in 2014 Top Events USA and a top 100 event nationwide by the American Bus Association, the "festival with a purpose" entertains with a free fishing derby, two concerts and a Singspiration and a children's day with hands on events at the Morton County Historical Society (MCHS) Museum. The celebration also recognizes the culture of the Santa Fe Trail's historic travelers. All the while audiences learn about the need to preserve the Cimarron National Grassland and the high plains prairie.
Over the past 15 years the event has tripled in attendance as a tourism event. Fun for all ages, the events also include lots of food on the menu from a cowboy cookout to chicken and noodles and some with an international flair.
For more information about the events and how to purchase the collector pin ($10 for adults, $5 for children 6-13, 5 and under free) contact Barnes or Becky Ellis at the MCHS Museum at 620-697-2833.
Schedule follows:
Saturday, June 6
8 a.m. – USDA Forest Service free fishing derby for "kids" ages 0-16 and 55 years and older. Awards are given for winning fish caught. A free lunch is served and door prizes given away. Held at Cimarron National Grassland Recreation Area in Morton County. Call 620-697-4621 for information
Sunday, June 7
Noon – Homemade chicken and noodle dinner served at Elkhart City Hall with a program by Wild & Sweet of Oklahoma City that includes members of the Light family children from Rolla. Come for a delicious meal and an exciting gospel program. Free with pin.
7 p.m. – "Community Old Fashioned Church Service" hosted by the Rolla Churches with a Circuit Riding Preacher and "Singspiration" at Rolla Park in Rolla, Kan. Ice cream social will be held immediately following the service. Bring your lawn chair(s).
Wednesday, June 10
10 a.m.-3 p.m. – Free Children's Day with activities at the MCHS Museum in Elkhart is hosted by Morton County Library staff, MCHS Museum, Forest Service and volunteers. Hot dogs and trimmings are served at noon, wagon rides, rope making, apple cider making, ice cream making and more. Poppa D. Clown will be on hand for shows at 11 a.m. and 2 p.m.
Friday, June 12
11:30 a.m. – 1:30 p.m. – "International Luncheon" in the Morton County Civic Center in Elkhart. A variety of cultures represented with booths with food for purchase at lunch time or to take home.
6 p.m. – "Cowboy Cookout" begins with hamburgers and trimmings and those famous s'mores served at the 81 Corrals on the Cimarron National Grassland. At 7 p.m.is the entertainment featuring working cowboy Kurt Corsair, a singer of traditional cowboy fare and story teller. Bad weather location is Elkhart City Hall on Morton St. Free with pin.
Saturday, June 13
7:30 p.m. – Redhead Express returns by popular demand. Captivating sound, realness, passion and heart are just a few words used to describe this quartet. These four redheaded sisters create music that is real, honest – the kind that speaks to the soul. The sound is raw beauty with exquisite harmonies, thought provoking lyrics, and mesmerizing melodies – proving the adage that less is more. The evening in concert with the Redhead Express is in the Elkhart High School Auditorium. A reception follows in Fowler Field House. Free with pin.