GOVERNOR SIGNS STATE OF DISASTER EMERGENCY DECLARATION
KSCB News - March 28, 2009 12:00 am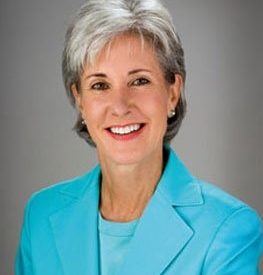 Gov. Kathleen Sebelius signed a declaration of a State of Disaster Emergency following significant snowfall and ice in Southwest and South Central Kansas.
ź??It is important that we ensure Kansas counties have the resources they need,ź?ť said Sebelius. ź??This storm system has hit parts of our state hard, left many residents without power, forced numerous roads closed and resulted in multiple accidents, including one fatality.ź?ť
The following 62 counties are included in the declaration:
Barber, Barton, Butler, Chautauqua, Chase, Clark, Clay, Cloud, Comanche, Cowley, Dickinson, Edwards, Ellis, Elk, Ellsworth, Finney, Ford, Geary, Gray, Grant, Greeley, Greenwood, Harvey, Harper, Hamilton, Haskell, Hodgeman, Jewell, Kearney, Kingman, Kiowa, Lane, Lincoln, Lyon, Marion, Marshall, McPherson, Meade, Morton, Morris, Ness, Ottawa, Pawnee, Pottawatomie, Pratt, Reno, Rice, Riley, Rush, Russell, Saline, Sedgwick, Scott, Seward, Sherman, Stanton, Stafford, Stevens, Sumner, Wabaunsee, Wallace, and Wichita counties.
The declaration authorizes the use of state funds and resources, including equipment and personnel of the Kansas National Guard, to respond to emergency situations in affected counties. This also includes missions such as power generation to critical infrastructures (hospitals, nursing homes, shelters), communication support, health and welfare checks on isolated homes, debris removal needed for life safety, transporting feed to stranded livestock and other emergency aid necessary for the health and safety of the public.