Governor Kelly Announces Rural Champions Receive $300K for Community Projects
Joe Denoyer - October 17, 2023 3:58 pm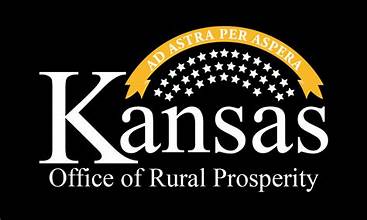 TOPEKA – Governor Laura Kelly announced today that $300,000 has been awarded to the 12 Rural by Choice Champions (Rural Champions) announced last year in collaboration with the Office of Rural Prosperity and the Patterson Family Foundation to address local challenges in their respective communities. The funding will allow these communities to move into the implementation phase of their projects.
Over the past ten months, the Rural Champions have been bringing together volunteers and community organizations, uncovering additional resources, and building conversations around their unique challenges. The Champions have identified and developed steps to make progress in their communities.  
The twelve Rural Champion organizations are being awarded $25,000 each to assist in those steps through project implementation grants. Rural Champions have developed creative programs to provide direct impact in their communities, such as housing incentive programs, mini-grant programs for child care providers, beautification mini-grant programs, and to leverage additional grant applications.
The Rural Champion projects include:
Morton County: Mental Health Champion, Renovate access centers, mini-grants for continued maintenance, and support efforts in sharing resources at schools