Gov. Kelly Issues Stay at Home Order
Joe Denoyer - March 28, 2020 11:34 am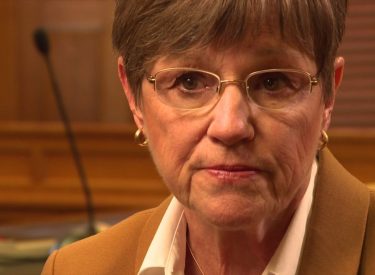 Gov. Laura Kelly announced Saturday the signing of a temporary statewide stay-home directive excluding essential activities and taking effect 12:01 a.m. Monday in response to escalation of coronavirus cases in Kansas.
Kelly said the executive order to suspend activities recognized the capacity of COVID-19 infection to escalate and a key role the public could play in restraining it by limiting interaction among people. The caseload in Kansas could surge from the current level of 200 to as many as 900 within a week, she said.
"Positive cases are appearing everywhere," she said. "I know this has been hard. I know we have tough days ahead."
The order will remain in place until April 19 and won't be lifted until consistent evidence of a declining infection rate is in hand, she said. It does permit exceptions that include leaving the home for reasons of personal health or safety, to secure supplies or services and for outdoor activities.
More than half the state's population already was under a stay-at-home order issued by county health officials. The governor said she left the decision up to counties for as long as possible.
"The reality is a patchwork approach is a recipe for confusion in our statewide fight to slow the spread of coronavirus," Kelly said. "Statewide uniformity will ensure we're all playing by the same rules, and it will help prevent an influx of new cases."
Click on the link below and then click on the sentence and it will take you to the Executive Order outlining the Stay At Home Order.