Gov. Candidate Names Wife as Running Mate
Joe Denoyer - May 31, 2018 4:09 pm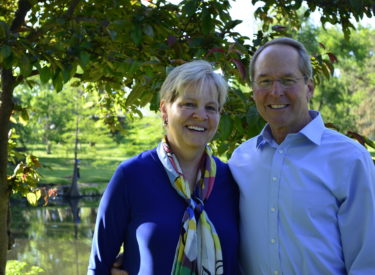 A Republican running for Kansas governor has named his wife as his running mate.
Former state Sen. Jim Barnett announced Thursday that Rosemary Hansen is his choice for lieutenant governor. She and the previously divorced Topeka physician married in September.
Washburn University of Topeka political scientist Bob Beatty says he knows of no other instance of spouses on the same ticket in Kansas.
Hansen has served 26 years as a foreign service agent for the U.S. State Department, including in Washington and embassies in Germany, Bosnia, and Afghanistan.
Barnett says Hansen has traveled 70,000 miles (113,000 kilometers) with him in Kansas over the past 22 months, starting before his campaign launched.
She holds a master's degree in public administration. Barnett says her knowledge will help them make state government more efficient.