Gov. Brownback Announces Staff Changes
KSCB News - December 29, 2014 12:00 pm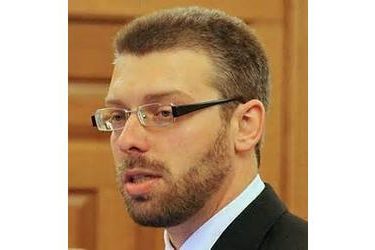 Topeka – Kansas Governor Sam Brownback today announced three staffing changes within the Office of the Governor.
Chief of Staff Landon Fulmer will step down effective Jan. 5, 2015 to accept a position as Vice President of State Affairs with the Alliance of Automobile Manufacturers in Washington, D.C. Jon Hummell, who previously served as Policy Director, has been named the Governor's Chief of Staff. Chuck Knapp has been named Lt. Governor Jeff Colyer's Chief of Staff. Knapp replaces Mark Dugan, who held that position until March 2014 when he left to lead the Brownback/Colyer reelection campaign.
Fulmer was named Chief of Staff in April 2012 and previously served as the Governor's policy director. He was the legislative director in the Brownback U.S. Senate office and held various policy advisory roles in the senate offices, beginning in 2003.
"Landon has been an integral part of my team for many years, both in Kansas and in Washington D.C.," said Governor Brownback. "I am grateful to him for his leadership and commitment to serving the people of Kansas. We will miss Landon and wish him well in this new endeavor."
In addition to his role as Chief of Staff, Hummell will continue his duties as policy director until a successor is named. Hummell joined the Brownback administration in 2011 and previously served as regional director for his U.S. Senate office.
Knapp previously served as director of operations and public affairs at the Department of Administration before moving to the Department for Children and Families in December 2013. He will continue his role as deputy secretary of operations and public affairs in addition to his duties as Chief of Staff for Lt. Governor Colyer.
"Jon and Chuck have been valuable members of my team and I have confidence they will continue to bring a passion for serving Kansans to their new roles," said Governor Brownback.