Genesis Family Health to Host Ribbon Cutting in Liberal
Joe Denoyer - January 24, 2022 10:22 am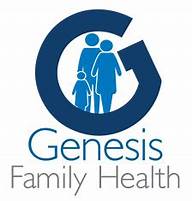 Genesis Family Health in Liberal will host a ribbon cutting at noon on Wednesday, January 26 celebrating their new location at 2330 N. Kansas Avenue in Liberal.
"We've been serving the Liberal community since 1984 providing an array of services from our offices and clinic on west Third", said Julie Wright, Genesis Family Health CEO.  "As the need for services has grown in the community, so has Genesis Family Health.  The new space gives us room to continue to grow and meet the needs of the community", Wright added.
Genesis Family Health hired a community developer in Liberal in 1984 to assist families in need. In just under thirty years, Genesis Family Health has grown to provide a food pantry, a patient navigator, a medical clinic, pharmacy and behavioral health services in Liberal.
Wright said, "The new space allows us to continue to expand services in the community.  A partnership with DCF and the Kansas Food Bank has allowed us to begin providing our food pantry and commodity distribution again, and we'd like to add dental services as soon as possible."
"We look forward to celebrating this milestone with the community and they many partners that have supported us over the years", Wright added.