GCCC Incident Suspect Identified
Joe Denoyer - October 19, 2023 7:24 pm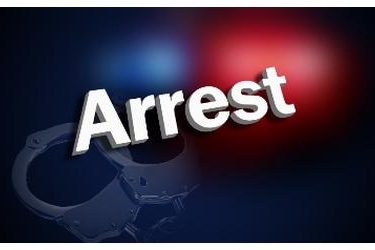 Garden City, KS (October 19, 2023): Garden City Police arrested Alejandro Salazar, 39, in connection to an active shooter report at Garden City Community College today.
Salazar faces multiple charges from the incident, which prompted a 4 1/2-hour response from local law enforcement and other first responder agencies.
At 8:05 a.m., the GCPD Communications Center received a 911 call indicating a possible active shooter in the library of Garden City Community College. The Garden City Community College Police Department, Garden City Police Department, Finney County Sheriff's Office, Kansas Highway Patrol, Finney County Emergency Management, Garden City Fire Department and Emergency Medical Services and state and federal partners responded accordingly and cleared the campus to ensure the safety of students and employees. Garden City Community College initiated their lockdown/evacuation procedures during the response.
The initial investigation determined Salazar went to the library and told an employee there was an active shooter inside the library and then indicated it was outside. Salazar was detained by police in the library while law enforcement actively searched and cleared all buildings on campus. After a thorough investigation, the college was released from its lockdown and subsequently dismissed for the day, and law enforcement determined there was not an active shooter on campus. The scene was cleared at 12:30 p.m., and no weapons or evidence of an active shooter were located.
After further investigation, it was determined that Salazar falsely indicated there was an active shooter. The motive behind the incident is unknown, and the investigation is ongoing.
Salazar was arrested and lodged in the Finney County Jail on the charges of Aggravated Criminal Threat, Giving a False Alarm, and Interference LEO.
*The person(s) involved has not yet been convicted of a crime and are presumed innocent. The presumption of innocence shall continue until such time that the person(s) accused may be found guilty by a court of law.*
###