Garden City Woman Sentenced For Illegally Retaining Hundreds of Classified Documents
Joe Denoyer - June 22, 2023 2:02 pm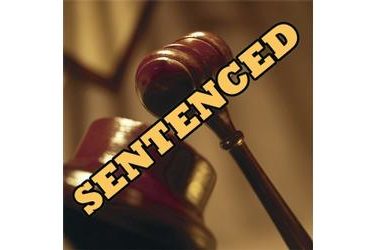 A former FBI intelligence analyst was sentenced Wednesday to nearly four years in prison for illegally retaining hundreds of classified documents at her home.
Kendra Kingsbury, 50, of Garden City, Kansas, was sentenced to three years and 10 months in federal prison without parole by U.S. District Judge Stephen R. Bough.
In October, Kingsbury pleaded guilty to two counts of unlawfully retaining documents related to national defense. Similar to the charges facing former President Donald Trump, Kingsbury's case involved alleged violations of the Espionage Act.
Kingsbury, who held a TOP SECRET/SCI security clearance and was an intelligence analyst for the FBI for more than 12 years, was accused of repeatedly removing sensitive government materials from a secure workspace. Some of the documents she removed and retained in her North Kansas City residence included national defense-related classified documents.
Prosecutors alleged in court documents that Kingsbury improperly removed and unlawfully retained about 386 classified documents. The retained documents were stored in various formats, including hard drives and compact discs, prosecutors said.
Kingsbury allegedly admitted to investigators that she retained and destroyed other documents that could have included classified or national defense-related information.
In their sentencing memo, prosecutors said, "The FBI ultimately determined that over 20,000 documents that originated either at the FBI or some other government agency were found in the defendant's residence."
Kingsbury put national security at risk "by retaining classified information in her home that would have, if in the wrong hands, revealed some of the government's most important and secretive methods of collecting essential national security intelligence," they wrote.
Some of the documents were classified "SECRET" by the FBI, prosecutors said, and they detailed intelligence sources and methods tied to the federal government's counterterrorism and counterintelligence efforts, as well as defense against cyberthreats.
Documents linked to sensitive human source operations in national security investigations and the FBI's technical capabilities were also found, in addition to documents that delved into the FBI's priorities and objectives or that were tied to open investigations, prosecutors said.
The national defense information Kingsbury unlawfully retained also included documents classified by another government agency as "SECRET," according to court documents.
Allegedly tucked into that batch of retained documents was information about intelligence sources and methods related to U.S. government efforts to collect intelligence on terrorist groups, including al Qaeda, and information about a suspected associate of Osama bin Laden.
Prosecutors said the FBI found Kingsbury had also "initiated searches" in classified FBI databases using information obtained from the sensitive and classified government materials uncovered at her home.
An FBI investigation into why the documents were removed "revealed more questions and concerns than answers," prosecutors said.
In pressing for probation, Marc Ermine, an attorney for Kingsbury, had argued that she "suffered from extensive health issues and family tragedies throughout her tenure with the FBI," including the murder of a family member, that led to mental and physical struggles and caused difficulty at work.
Kingsbury's attorneys did not immediately respond to a request for comment about her sentencing, which comes about two months before Trump's scheduled trial date.
Trump is accused of causing classified and national defense information to be removed and stored in various parts of his Mar-a-Lago club in Palm Beach, Florida. He pleaded not guilty in Miami this month to charges that include 31 felony counts related to retention of classified materials.